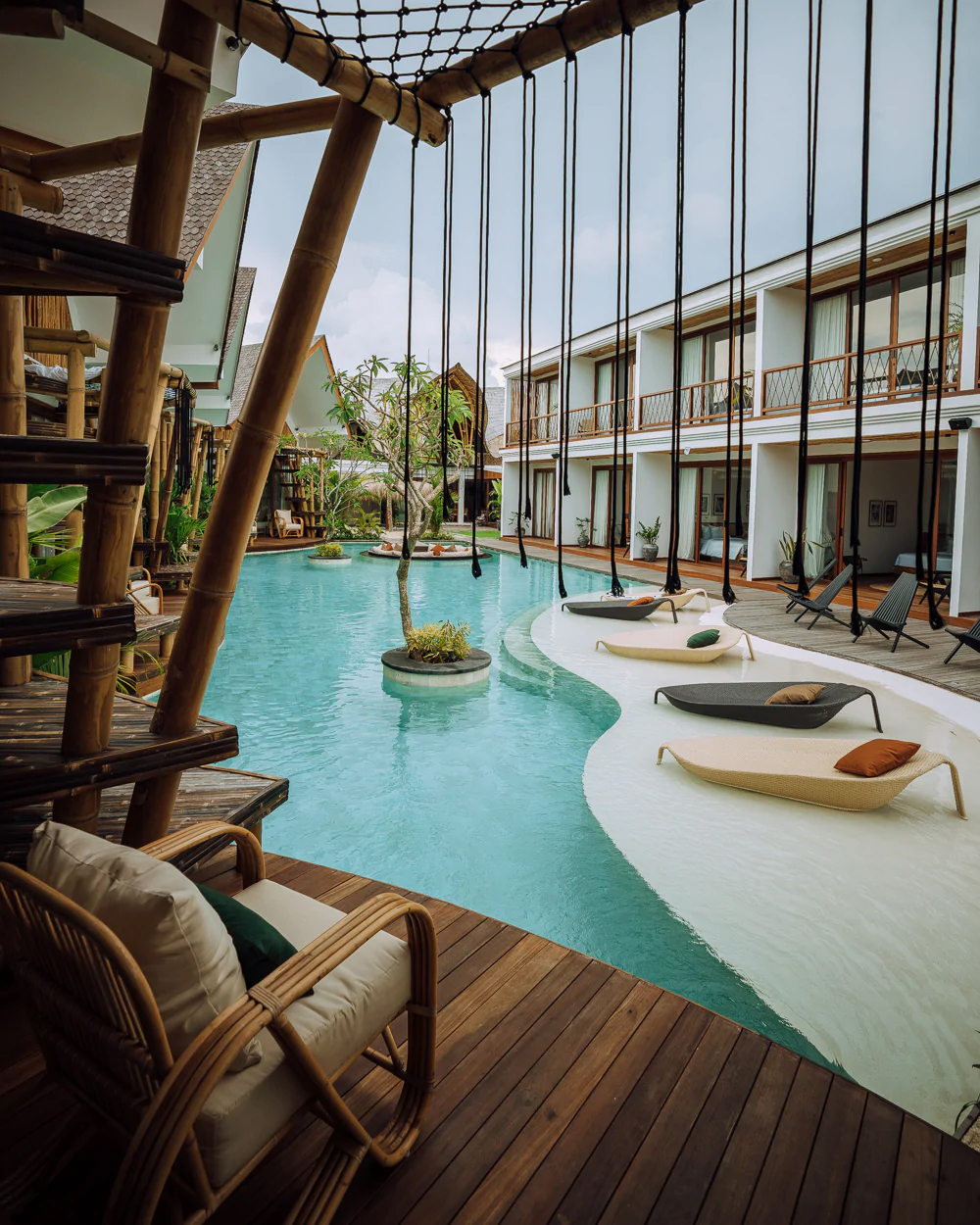 The Work In & Work Out Retreat
EMOTIONAL FITNESS MEETS PHYSICAL FITNESS
HOLD ON, LET GO & DARE TO GROW!
27th May – 2nd June 2024
This Bali retreat will help you bolster your physical & emotional core strength, ensure you become better not bitter in both your private & public life, and make real connections with like-minded people.
With daily emotional fitness workshops, challenging & innovative training sessions, delicious & nutritious meals, and a supportive & encouraging environment, this 7 day getaway will provide everything you need to emotionally & physically upgrade your life.
You will address the most common blocks you store within your body that restrict your emotional freedom & physical fitness. You will learn how to regularly detox problematic emotional energies that weigh you down, so you can build self-respect, resiliency, and a reliable emotional core.
This is your chance to go deep into your inner layers whilst nurturing your outer layers in a beautiful & inspiring setting.
What you will receive:
A break from the stresses of everyday life so you can build your emotional core muscles, relax, recharge & reconnect to be the best version of you.
A life-changing experience so you can become a healthier & happier human & reach your full potential.
An opportunity to expand your training horizons with world-class coaches who have over 30 years of experience.
A chance to connect with like-minded people who are on a similar journey to you.
The opportunity to explore the vibrant & exciting areas of Canggu.
If you are ready to take your life to the next level, then The Work In & Work Out Retreat is for you. This is more than just a holiday, it's an opportunity to transform your life.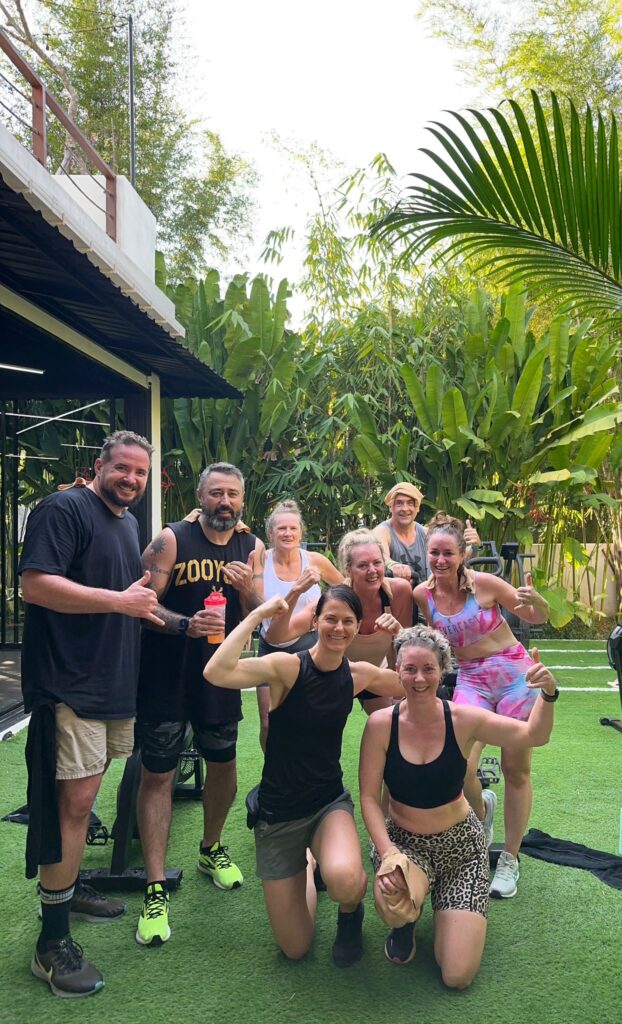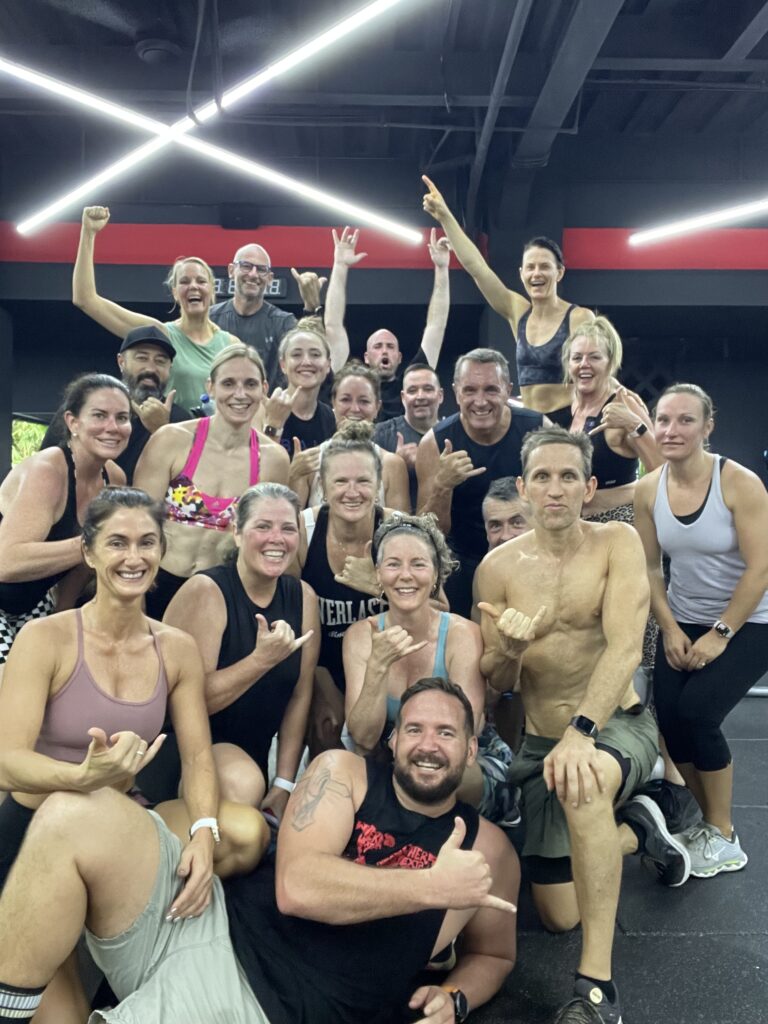 Retreat Inclusions
Daily emotional fitness sessions to build your emotional core muscles with Cynthia Morton
7 days of world-class training with Casey & Barton McGuckin
A supporting community of like-minded individuals to help you stay motivated & inspired
7 days & 6 nights of luxury accommodation in Canggu
Airport transfers
2 main meals per day
Barista coffee, fresh coconut & soda water each day
Protein smoothies & fresh fruit each day
Balinese massage to help you relax & rejuvenate
Pre-retreat training plan to help you get the most out of your experience
Access to the state-of-the-art facilities including gym, pool, sauna & cold plunge pool
Why choose the Work In & Work Out Retreat?
Together, Cynthia, Barton & Casey will create a retreat that is both challenging & rewarding. You will learn how to improve your physical & emotional fitness, and you will also have the opportunity to make real connections with other like-minded individuals.
Cynthia has 25 years experience working in the health & wellbeing sector.
Casey & Barton have over 30 years experience in the health & fitness sector.
Cynthia's multi-award winning work since 2000 speaks for itself (see bio & testimonials below).
Barton & Casey to date have run 28 Bali retreats.
You will make new friends who are on a similar journey to you.
You will leave the retreat feeling empowered & motivated to make lasting changes to your life.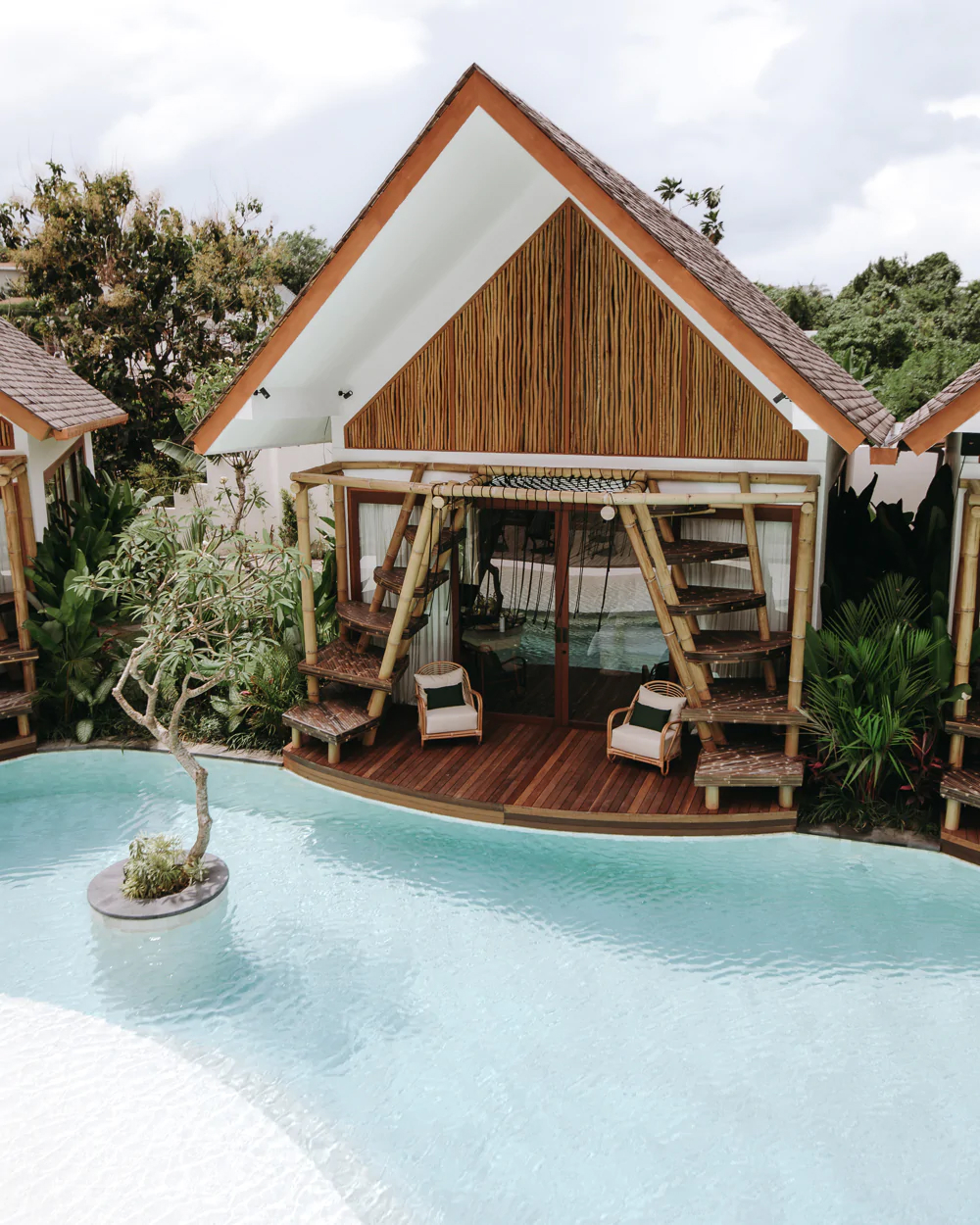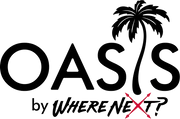 The Work In & Work Out Retreat will be hosted at Oasis, a secluded eco-friendly retreat complex nestled in the famous Canggu, Bali.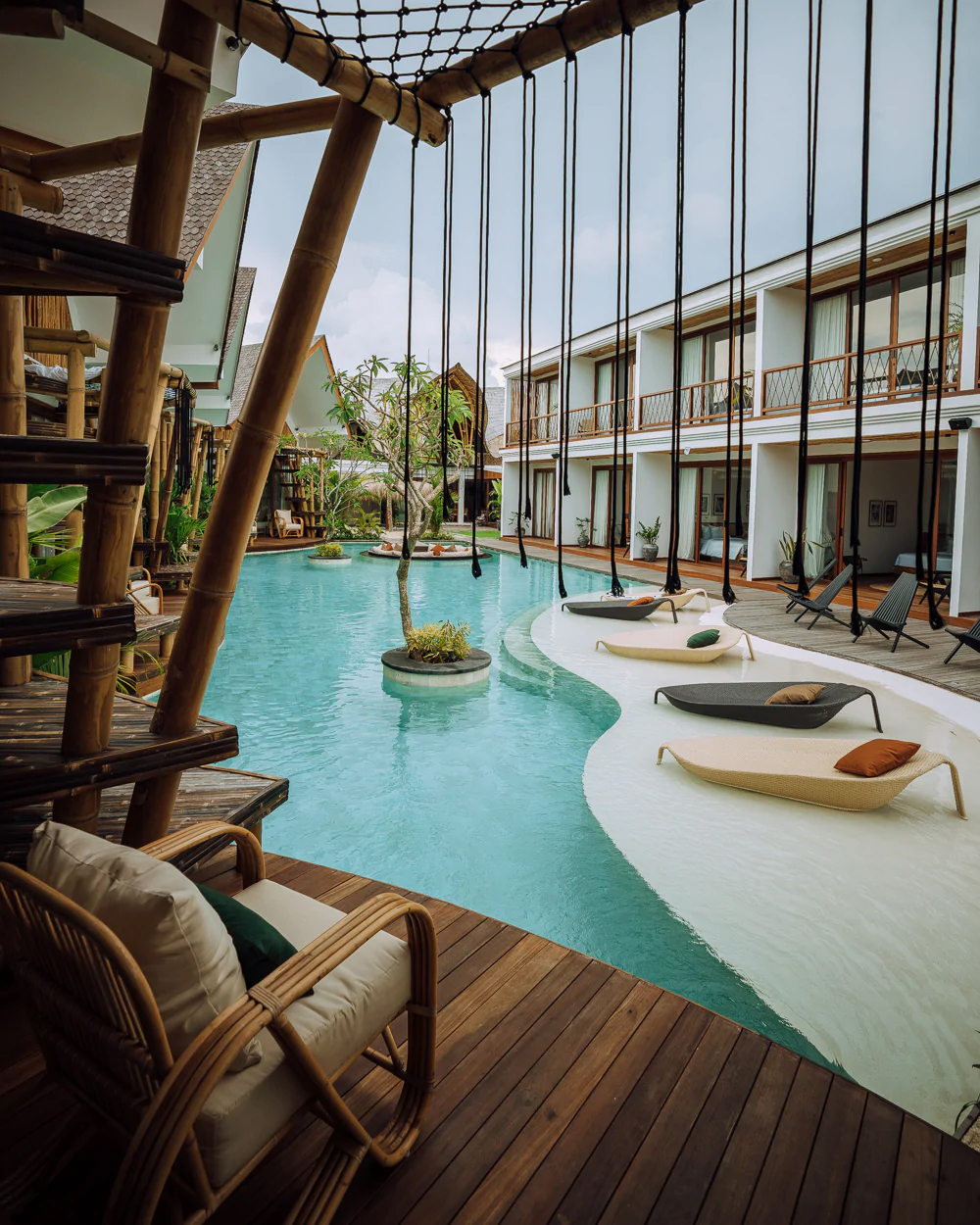 Oasis is a purpose-built retreat centre located just an 8-minute walk from the beach & is equipped with modern amenities, luxury rooms, a gorgeous pool, sauna, ice bath, gym, yoga shala, games area, and much more.
It's the perfect place to unwind for a week without feeling totally disconnected.
There are 3 different room types available, starting from $3,300 AUD per person.
BUNGALOW
KING SUITES
SHARED SUITES
Secure your place with a $500 deposit.
Spaces are limited, so book your retreat today! We can't wait to help you transform your health and fitness in Bali.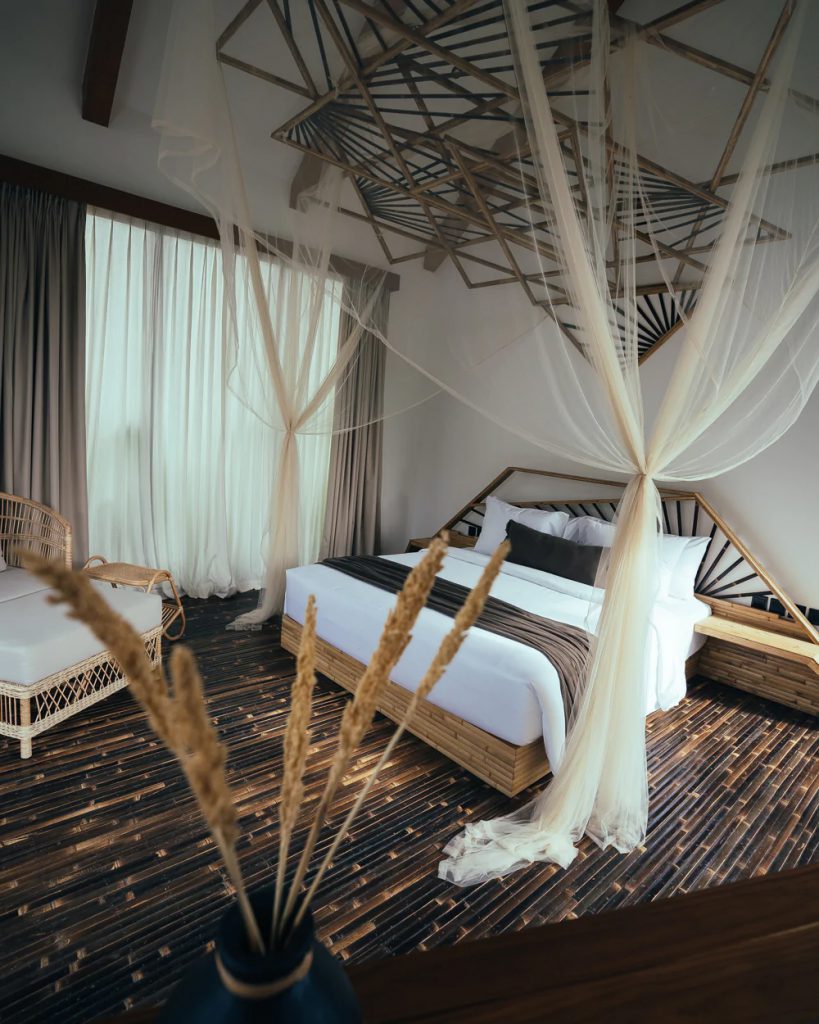 Bungalow
Each uniquely themed Bungalow comes with a king-sized bed, work desk, custom bath tub, waterfall shower, swim deck fronting the EPIC pool, private hammock, strong wifi, ceiling fan and air-conditioning.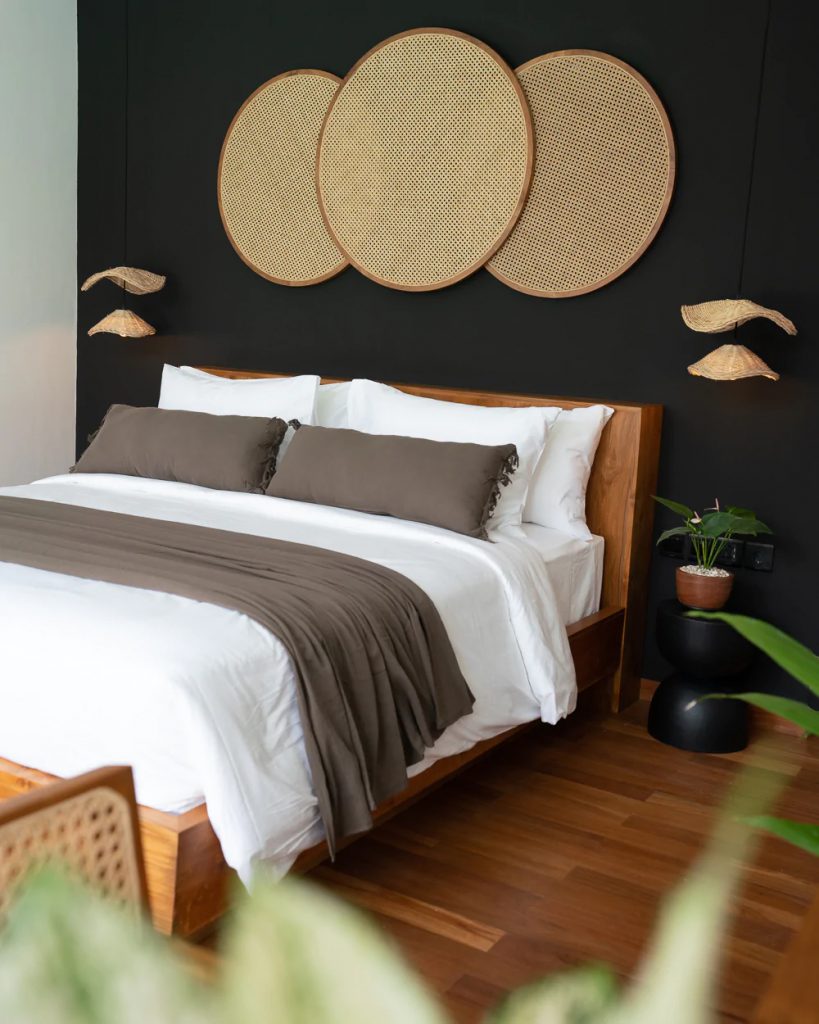 King Suite
Each King Suite comes with a patio or balcony facing the EPIC pool, equipped with a king-sized bed, work desk waterfall shower, strong wi-fi, ceiling fan and air-conditioning.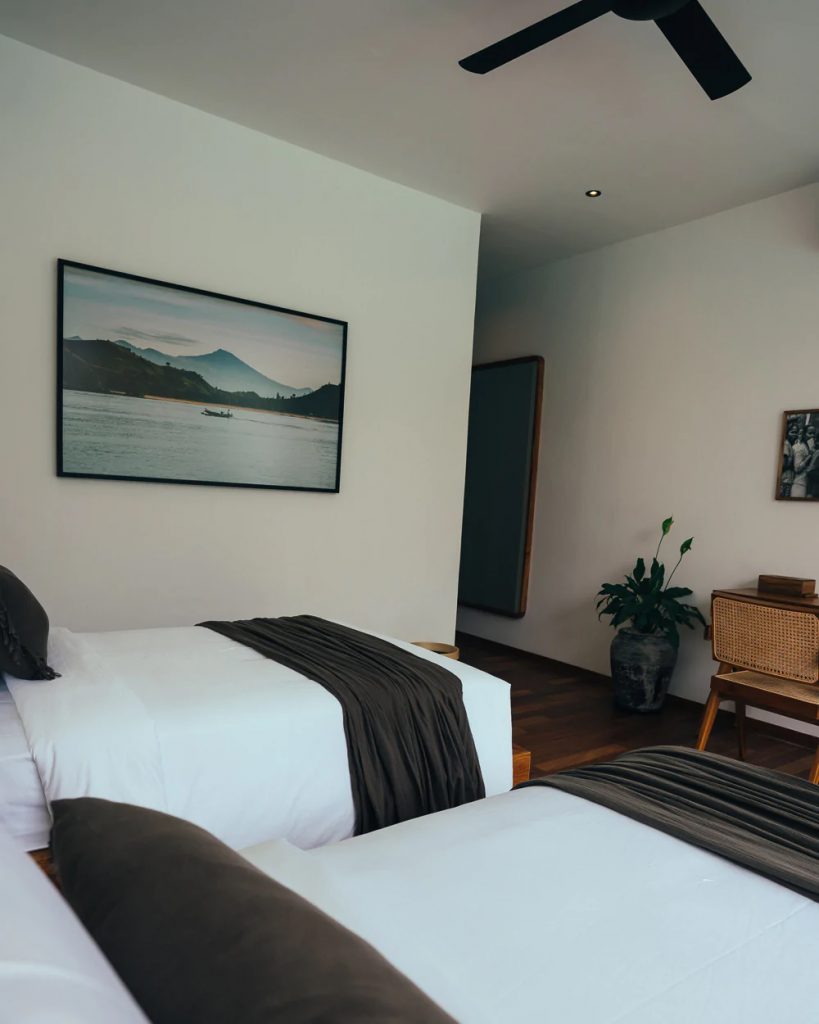 Shared Suite
Each Shared Suite is equipped with 2 king single beds. The room comes with a patio or balcony overlooking the EPIC pool, work desk, waterfall shower, strong wi-fi, ceiling fan and air-conditioning.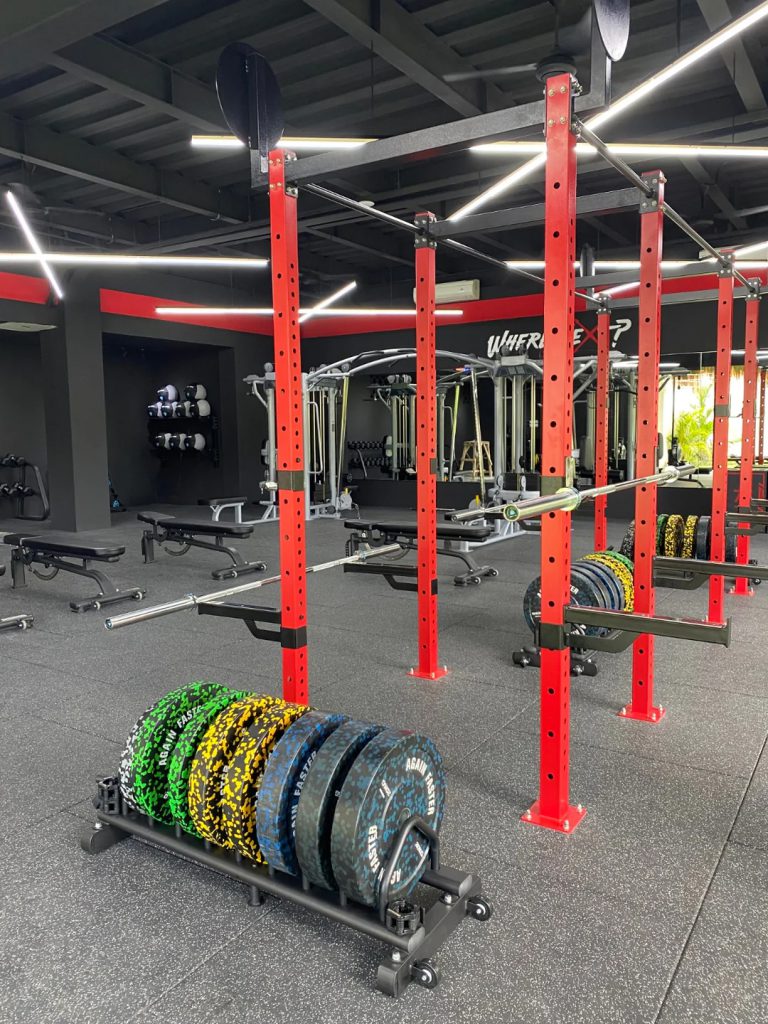 Complex Facilities
Private Gym
Bamboo Yoga Shala
EPIC Pool
Sauna & Ice Bath
Cinema
Games Area (Badminton, Billiard Table, Ping Pong, Shuffle Board, Volleyball)
Relaxing Day Beds
Sample Itinerary
6:30am: Training Session
8:00am: Breakfast
9:30am: Emotional Fitness Theory Session
11:30am: Lunch (Your choice)
12:30pm: Free Time
4:30pm: Emotional Fitness Practical Session
5:45pm: Sunset on the beach
6:15pm: Dinner
PLEASE NOTE: All activities on this retreat are optional. You participate when you want.
This week is all about you doing what feels right for you.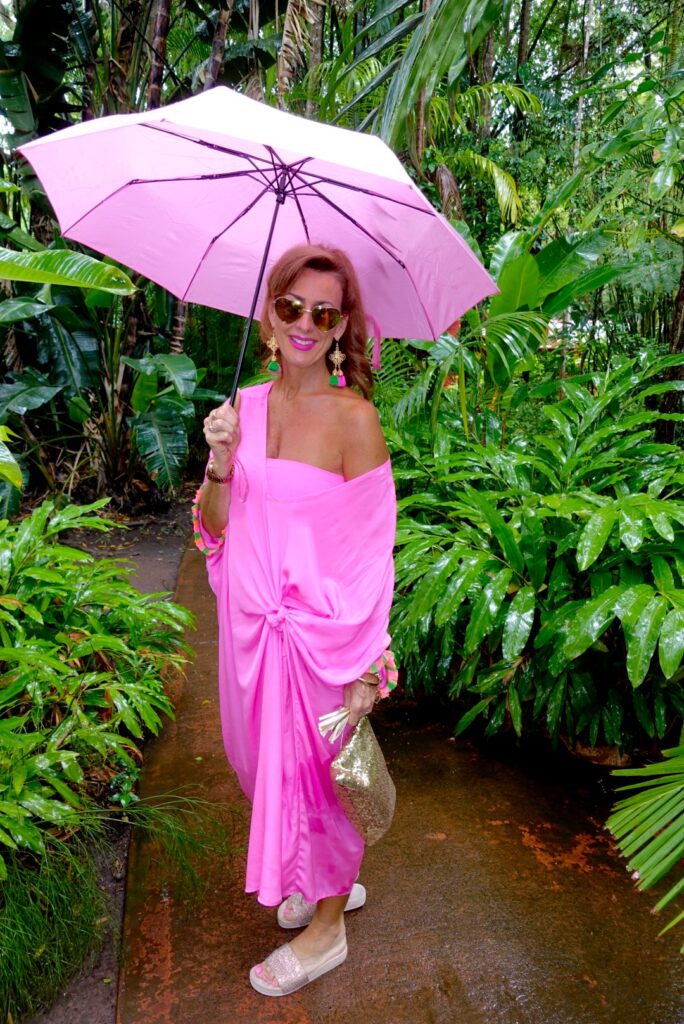 About Your Hosts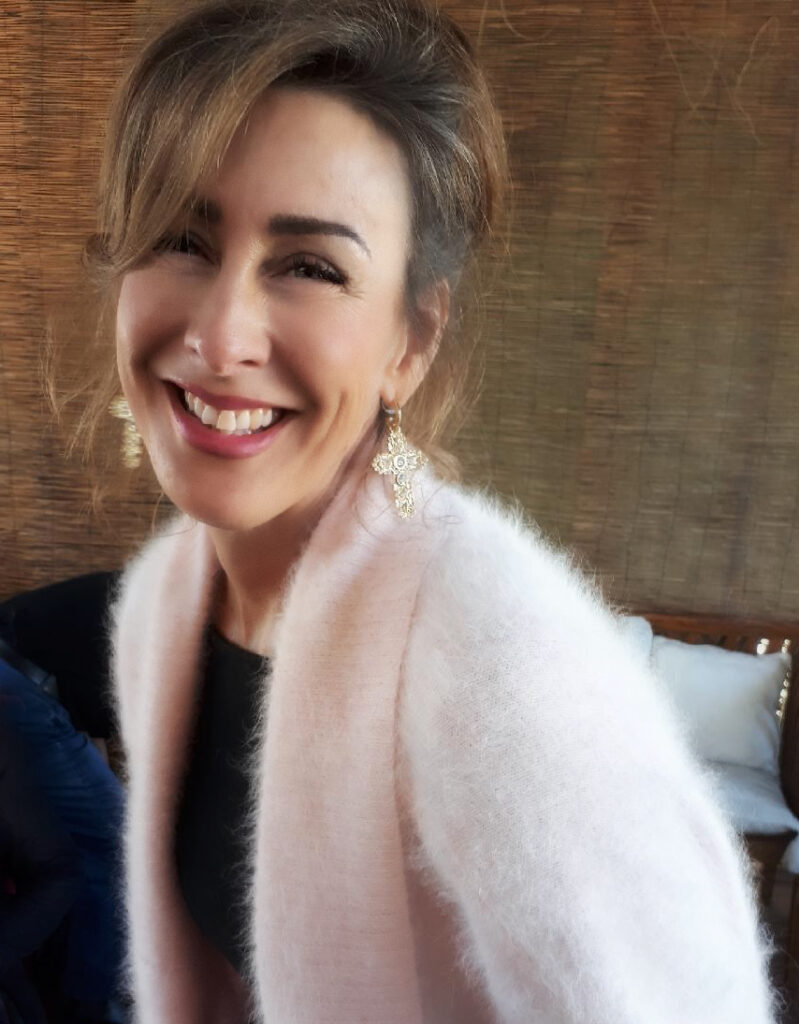 Cynthia Morton's Lived-Experience Emotional Fitness Model has been welcomed by Queensland Health within The Royal Brisbane Hospital Alcohol and Drug Unit since 2000. Her unique approach to emotional health, healing and wellbeing compliments clinical therapy and is a highly sought after, unique resource in the Health and Wellbeing sector, the corporate world and within her busy private practice.
The success of her workshops, private practice and six books … A Helping Hand With Life, Emotional Fitness, The Four Seasons of The Heart (A quartet of books focusing on the following topies) … Anger, Sadness, Change and Growth … is due to her own recovery journey from childhood sexual abuse, domestic violence and 19 years of active drug and alcohol addiction. She has been consistently clean and sober (total abstinence) since 1995 and has made a robust recovery from Chronic Post Traumatic Stress due to her formative years. Her unique healing techniques have been welcomed not only by Queensland Health, but also The Australian Defence Force Recovery Unit at Gallipoli Barracks, Relationships Australia and Lifeline. Insights from her latest, seventh book Shedding Relationships will be integrated into the Bali Retreat.
Born in 1962, Cynthia is married to her husband Chris (she nicknames Mr. Delicious in her books), a mother of two sons (nicknamed Big Chicken and Little Chicken) and she is also beyond excited and delighted to be welcoming her first grandchild into the world in November 2023.
Since 1995 Cynthia's nationally award winning Emotional Fitness techniques have earned the following recognition. A Pride of Australia Medal, An Australian of The Year Award (Local Hero Category Qld) , An Award of Distinction for Services to Humanity, The Prime Ministers Award for outstanding contribution in drug and alcohol endeavours.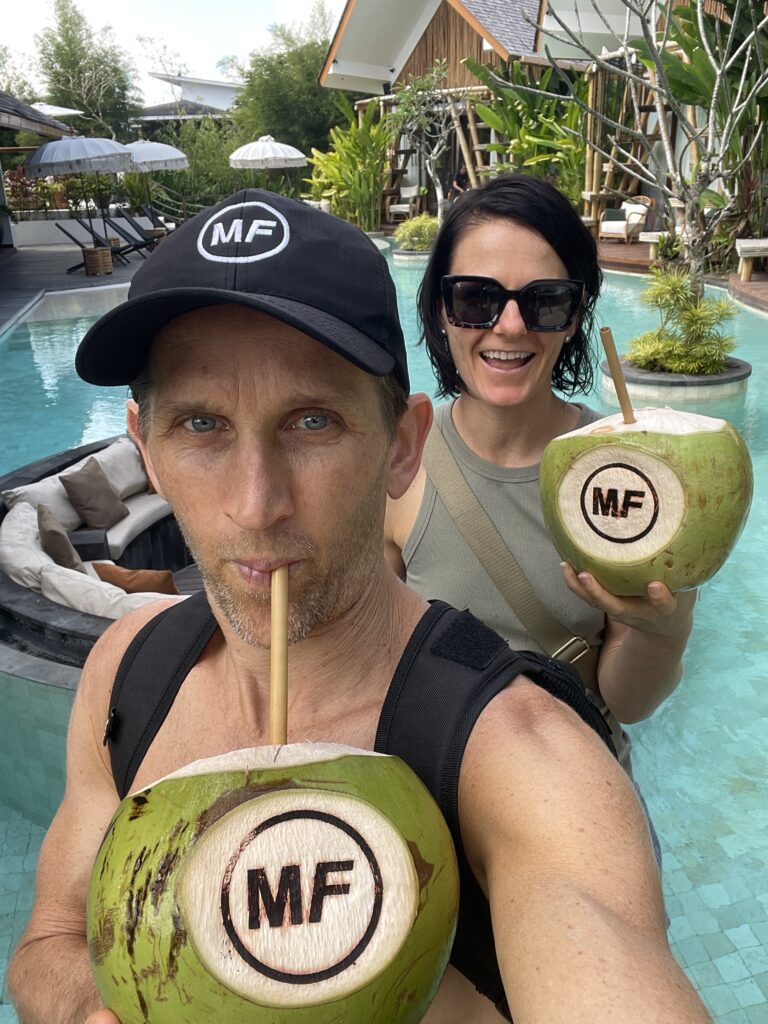 Barton & Casey McGuckin Barton and Casey McGuckin are habits based nutrition and performance coaches who have been running Bali retreats since 2018. They believe in ensuring long-term behavior change through a strategic approach to training, nutrition, lifestyle, and mindset.
Together, Barton and Casey have helped thousands of people transform their health and lives. They are dedicated to providing their clients with the tools and support they need to make lasting changes.
Barton has a passion for health & nutrition and thrives on helping people to feel better, look better & perform better. He also loves passing his knowledge of health & nutrition onto others and seeing how much better their lives become.
Barton follows the philosophy that simple strategies performed with relentless consistency will yield you the best long-term results.
Casey has been passionate about health & fitness for as long as she can remember. Growing up playing a range of team sports and being generally active, instilled in her a love of staying healthy and fit. Casey believes that eating well and exercising regularly are essential to a happy and fulfilling life.
Barton & Casey love food, love exercise & love Bali.
---
Testimonials
I have sat in the audience during live events listening to Cynthia relive her story spellbound. She makes you laugh, makes you cry and importantly she makes you want to be a better person. I think of Cynthia as an earth mother, a maternal, nurturing soul who genuinely cares for people, no matter what their story holds. You rarely come across people like Cynthia, but it would be a far better world if we did.
Deborah Hutton – Media personality, founder & publisher of Balance By Deborah Hutton
---
As a strong fit man I once presented a physically powerful external shell but internally I was struggling. In a nutshell, I was immature and emotionally unfit. I'm grateful for Cynthia's Emotional Fitness tips over the years, she has helped me to build the emotional muscle I needed to become a more emotionally accessible man and father.
Wayne Carey – 'The King' of AFL, Newspaper Columnist, TV & Radio Commentator
---
Cynthia is one of those women you want as your best friend…the chick who is in your corner telling you like it is. I knew that she was a wise woman but never fully understood how wise until my life was thrown into chaos. So I am thrilled to see that some of this wisdom and love is now in book form for everyone to gain from. Whether you pick these books up and down at will or read cover to cover I am sure they will help change your perspective.
Robin Bailey – Television & Radio Presenter
---
Cynthia Morton is an extraordinary person. I first met her nearly 20 years ago when I was a medical specialist and academic in Queensland. She helps people reflect on how their experiences might have shaped them, and how their thoughts and actions have resulted in addictive disorders and dysfunctional relationships in their adult years. I am certain those who read "The Four Seasons of the Heart" will experience the healing process which is so evident in Cynthia's own life and in all that she has done.
Professor John B Saunders – Professor & Consultant Physician in Internal Medicine & Addiction Medicine Sydney
FAQ'S
Is this retreat open to everyone?
Yes.

Can I share a room with a friend?
Yes! Duo bookings take priority. Please note each guest must fill out a separate application form and mention the friend in the form so we know you're booking a room together.

Do you have a payment plan?
Yes. You can secure your place with a $500AUD deposit. The balance is then split into 2 payments (6 months & 5 months prior to your retreat start date) Please note, the deposit is non-refundable 7 days after payment.

Do I have to complete all training sessions?
No. Sessions are not compulsory but they are recommended. We want you to have as much fun as possible and get maximum benefits on your retreat. We have scheduled a strategic training program to ensure that you get a good blend of stimulus including training sessions, movement, yoga and recovery sessions.
Are flights included?
No. You are responsible for organising your own flights to Denpasar, Bali.
Are all of my meals included?
2 main meals per day are included. This consists of a daily breakfast plus lunch or dinner depending on the schedule.
Do I need travel insurance for this retreat?
Yes. Valid travel insurance for your trip to Bali and all experiences is a requirement to attend.

Is there free time on the retreat?
Plenty! We want you going home feeling refreshed, empowered & ready to tackle life. The retreat itinerary has a great balance of training, emotional fitness sessions, and recovery as well as down time for you to relax, unwind, sit by the pool, get a massage, read a book, go shopping or discover Canggu.
Is drinking/alcohol allowed?
There will be no alcohol within the retreat venue. If you wish to drink outside of the retreat venue the choice is yours. Having said that, to ensure you get the most out of your retreat, we suggest limiting or eliminating alcohol consumption during this week.
HOLD ON, LET GO & DARE TO GROW!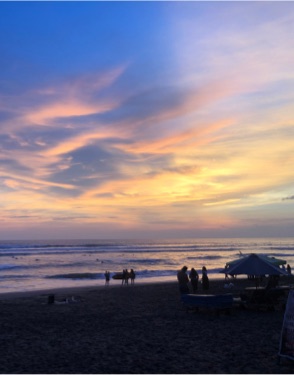 Contact us for more information
Barton & Casey McGuckin
Performance & Nutrition Coaches