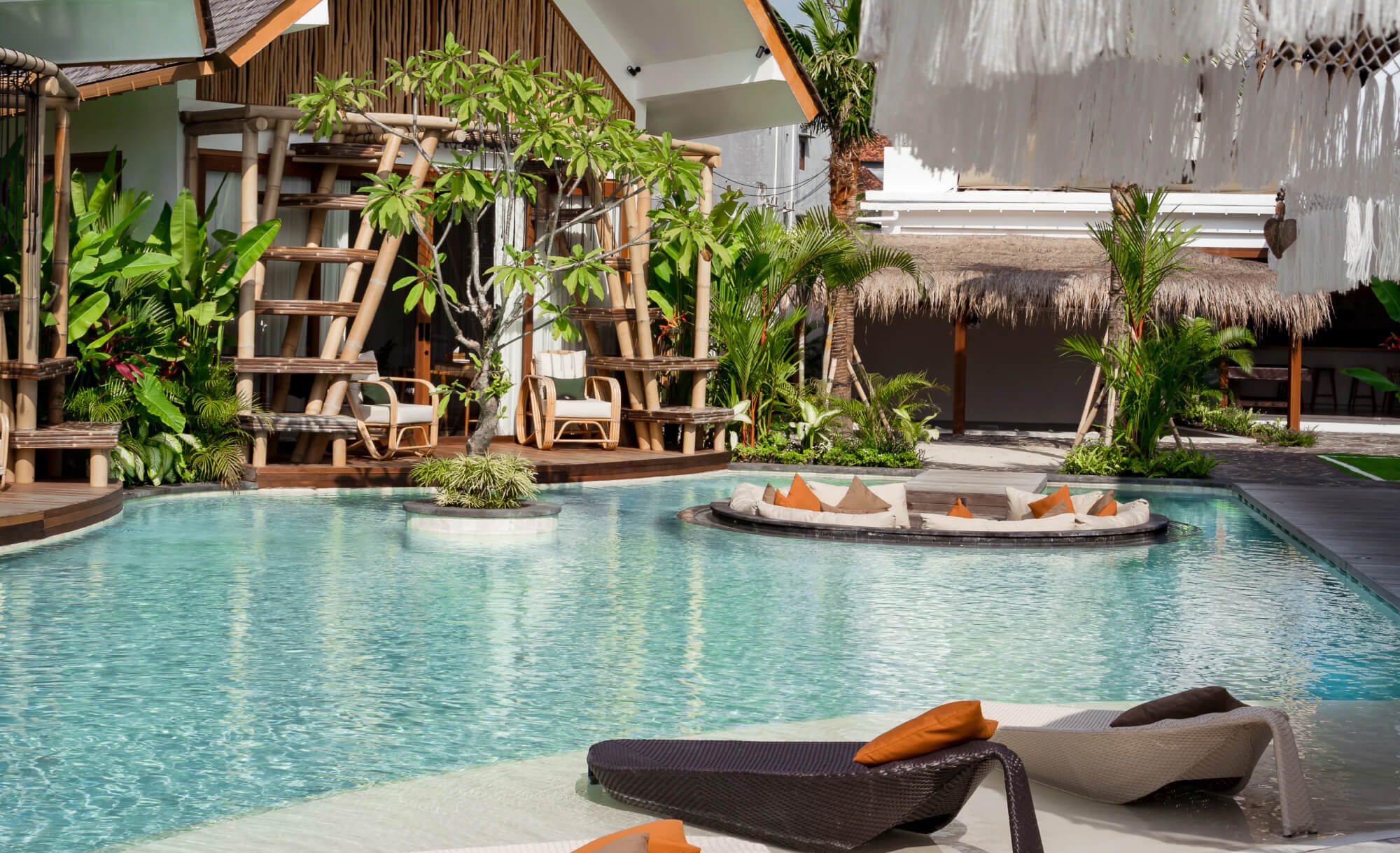 THE HIGH PERFORMING HUMAN RETREAT

THIS IS THE RETREAT THAT WILL CHANGE YOUR LIFE
2024 DATES:
20th – 26th May (SOLD OUT)
12th – 18th August
This week-long Bali retreat will help you reach your fitness goals, learn new ways to become the best version of you, and make new connections with like-minded people.
With a challenging & innovative training program, delicious & nutritious meals, & a supportive & encouraging environment, you will have everything you need to transform your life.
This is your chance to live, learn, train, eat, and hangout with other fitness people in a beautiful and inspiring setting.
What you will receive:
Train like you have never trained before with world-class coaches who have over 30 years of experience
A break from the stresses of everyday life so you can relax, recharge & reconnect with your true self
A life-changing experience so you can become a healthier and happier human & reach your full potential
A chance to connect with like-minded people who are also passionate about health & fitness
The opportunity to explore the vibrant & exciting areas of Canggu
If you are ready to take your health and fitness to the next level, then The High Performing Human Retreat is for you.
This is more than just a vacation, it's an opportunity to transform your life.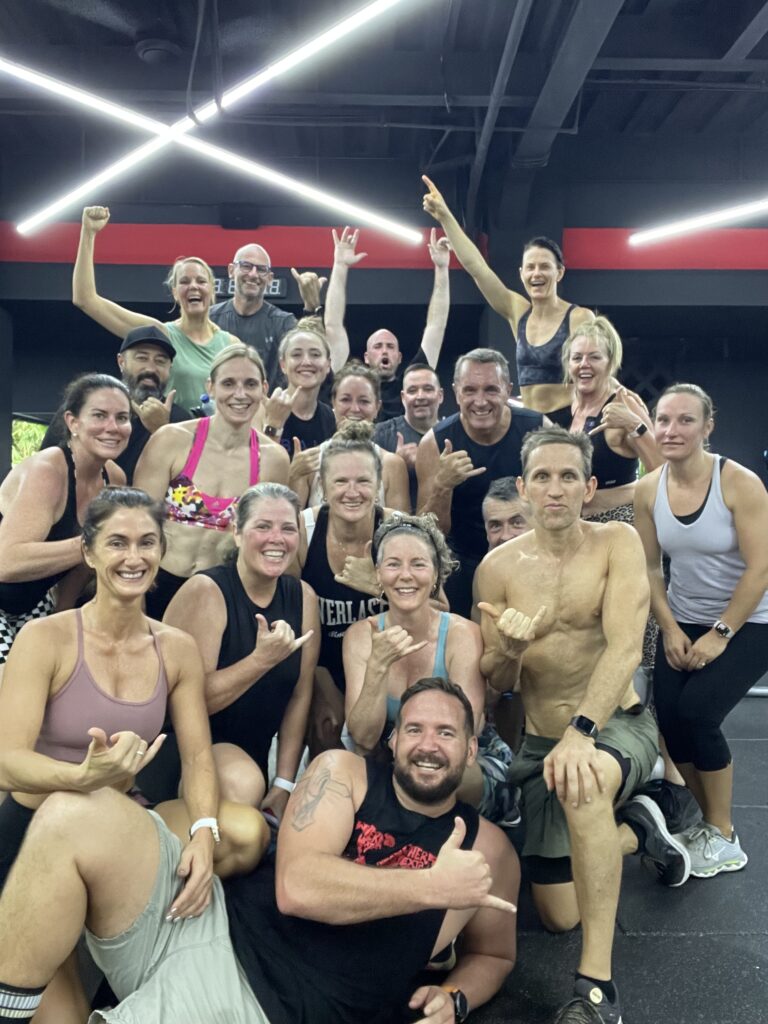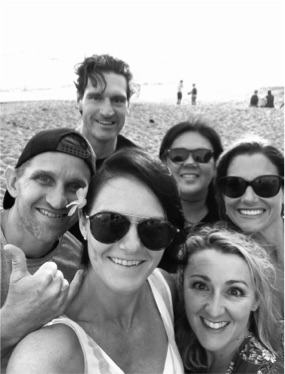 Retreat Inclusions
7 days of world-class training with Barton & Casey McGuckin
7 days & 6 nights of luxury accommodation in Canggu
Airport transfers
2 training sessions per day
2 main meals per day
Barista coffee, fresh coconut & soda water each day
Protein smoothies & fresh fruit each day
Balinese massage to help you relax & rejuvenate
Opportunities to learn during daily personal development workshops
Pre-retreat training plan to help you get the most out of your experience
Access to the state-of-the-art facilities including gym, pool, sauna & cold plunge pool
A supportive community of like-minded individuals to help you stay motivated and inspired
Why Choose McGuckin Fitness Retreats?
We have helped over 5,000 people transform their bodies and minds since 2004
We have the experience of running 28 Bali retreats
We will help you transform your body and mind through a combination of strength training, cardio, yoga, & nutrition
Make new friends who share your passion for health and fitness
You will leave the retreat feeling empowered and motivated to make lasting changes to your lifestyle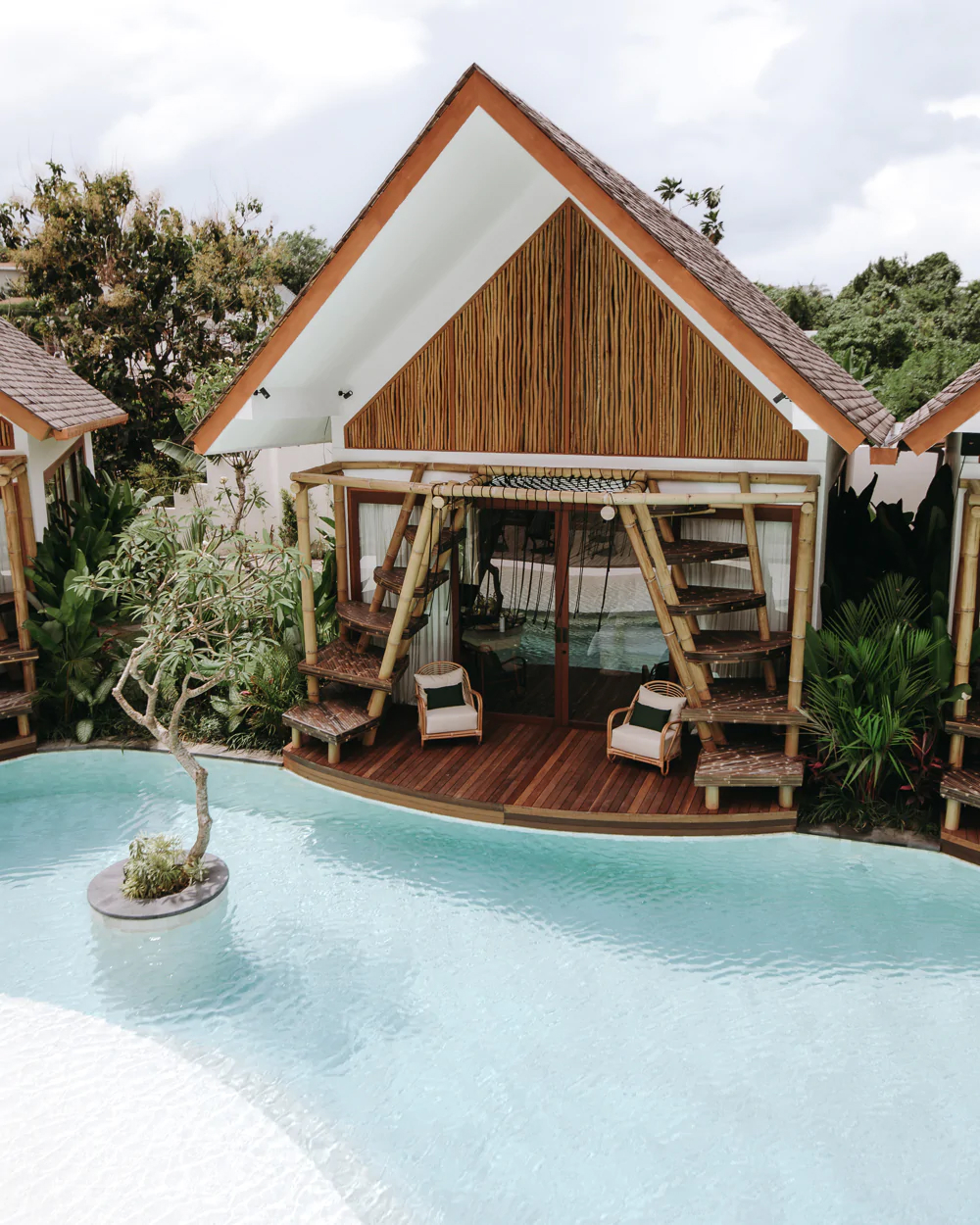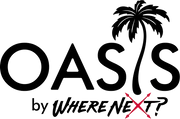 The High Performing Human Retreat will be hosted at Oasis, a secluded eco-friendly retreat complex nestled in the famous Canggu, Bali.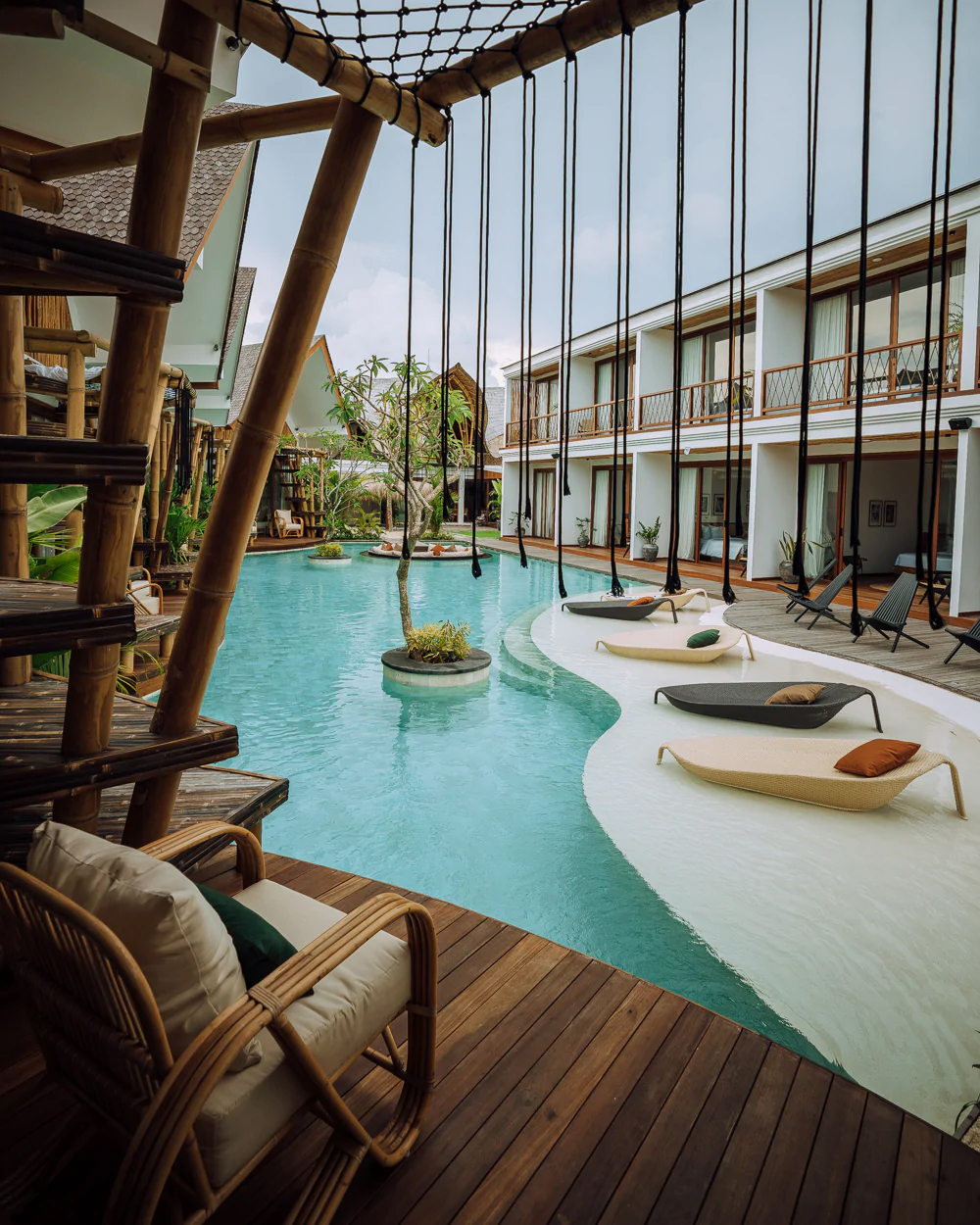 Oasis is a purpose-built retreat centre located just an 8-minute walk from the beach & is equipped with modern amenities, luxury rooms, a gorgeous pool, sauna, ice bath, gym, yoga shala, games area, and much more.
It's the perfect place to unwind for a week without feeling totally disconnected.
There are 3 different room types available, starting from $2,800 AUD per person.
BUNGALOW
KING SUITES
SHARED SUITES
Secure your place with a $500 deposit.
Spaces are limited, so book your retreat today! We can't wait to help you transform your health and fitness in Bali.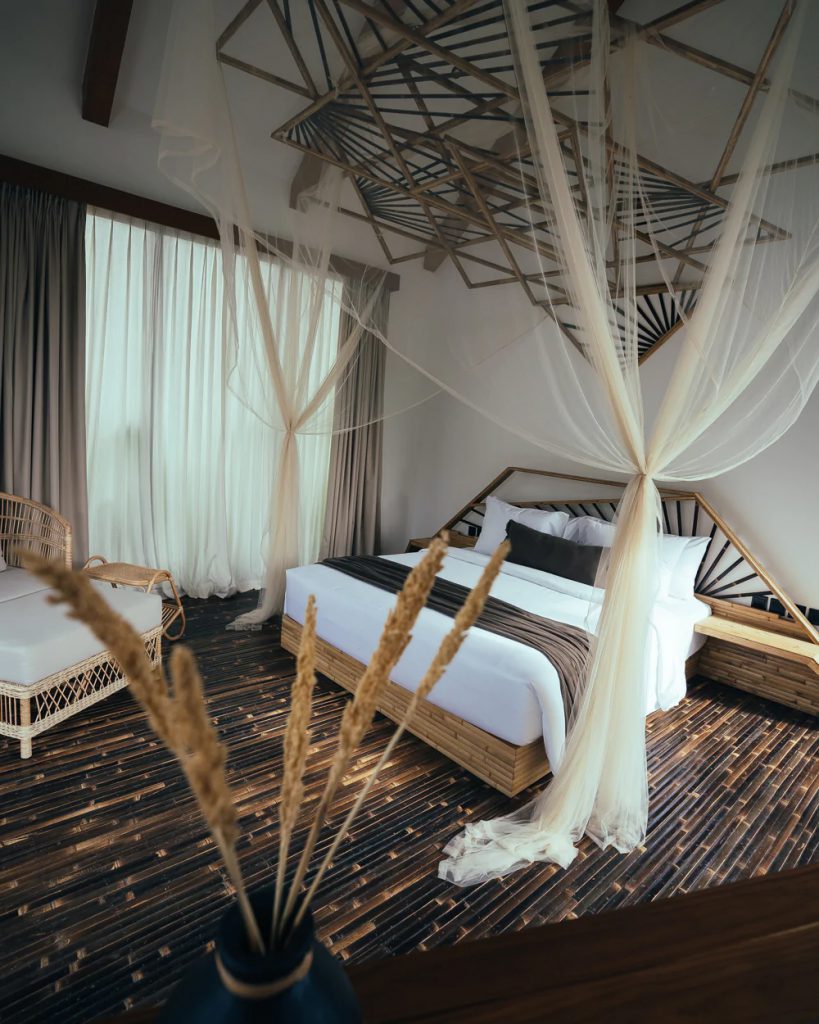 Bungalow
Each uniquely themed Bungalow comes with a king-sized bed, work desk, custom bath tub, waterfall shower, swim deck fronting the EPIC pool, private hammock, strong wifi, ceiling fan and air-conditioning.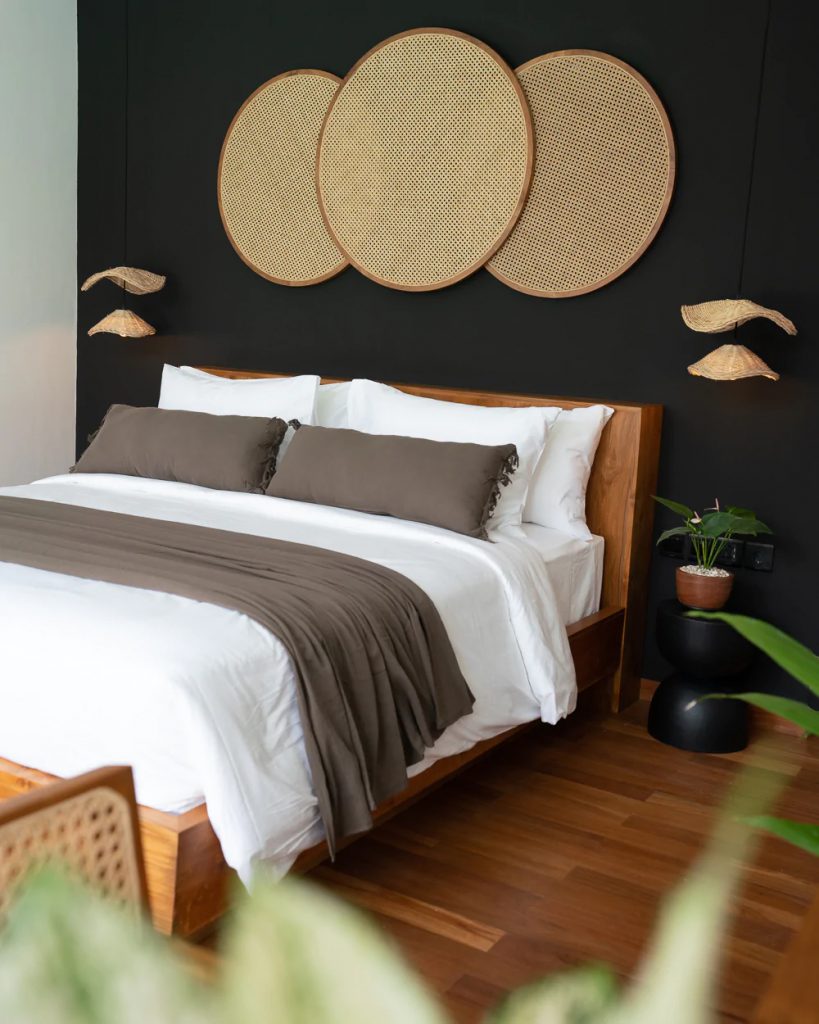 King Suite
Each King Suite comes with a patio or balcony facing the EPIC pool, equipped with a king-sized bed, work desk waterfall shower, strong wi-fi, ceiling fan and air-conditioning.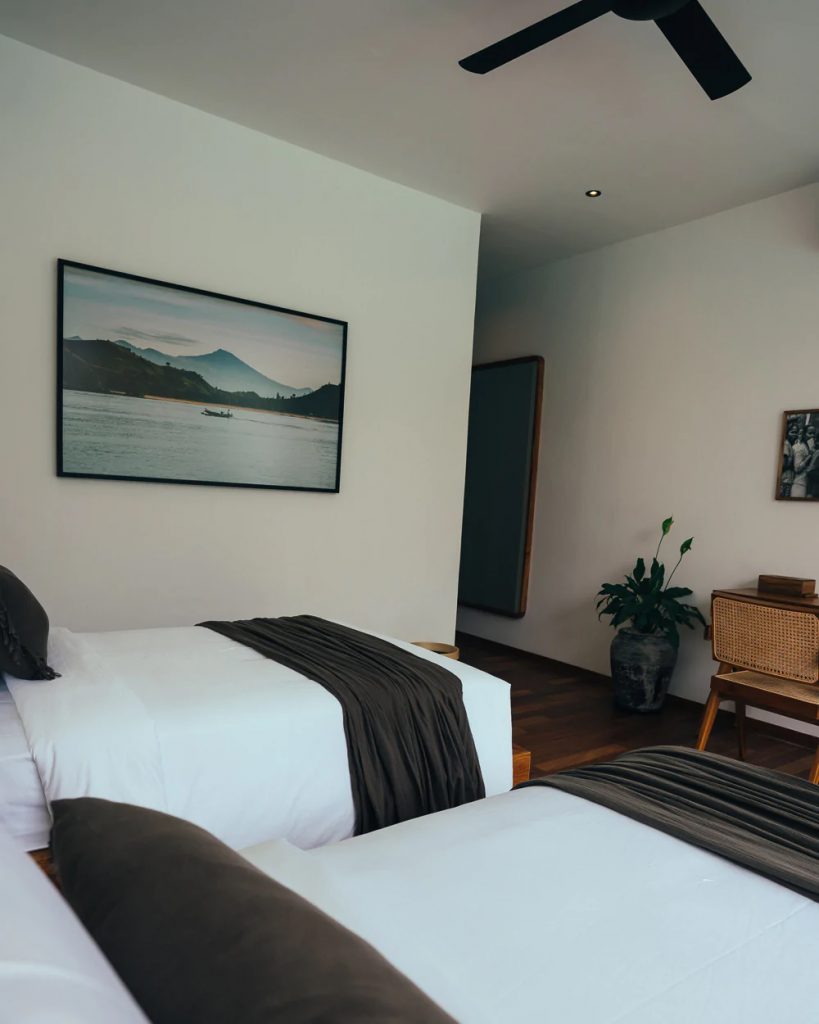 Shared Suite
Each Shared Suite is equipped with 2 king single beds. The room comes with a patio or balcony overlooking the EPIC pool, work desk, waterfall shower, strong wi-fi, ceiling fan and air-conditioning.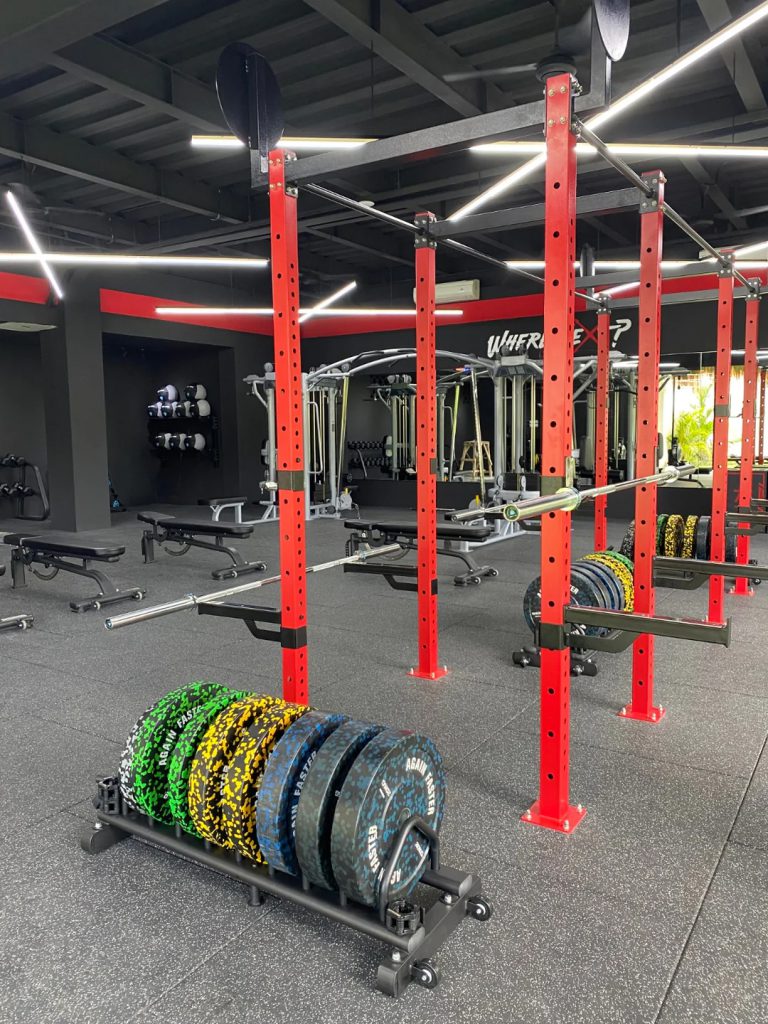 Complex Facilities
Private Gym
Bamboo Yoga Shala
EPIC Pool
Sauna & Ice Bath
Cinema
Games Area (Badminton, Billiard Table, Ping Pong, Shuffle Board, Volleyball)
Relaxing Day Beds
Sample Itinerary
6:30am: Training Session #1
8:00am: Breakfast
9:15am: Personal Development Workshop
10:45am: Training Session #2
12:00pm: Lunch (Your choice)
1:00pm: Free Time
5:45pm: Sunset on the beach
6:15pm: Dinner
PLEASE NOTE: All activities on this retreat are optional. You participate when you want.
This week is all about you doing what feels right for you.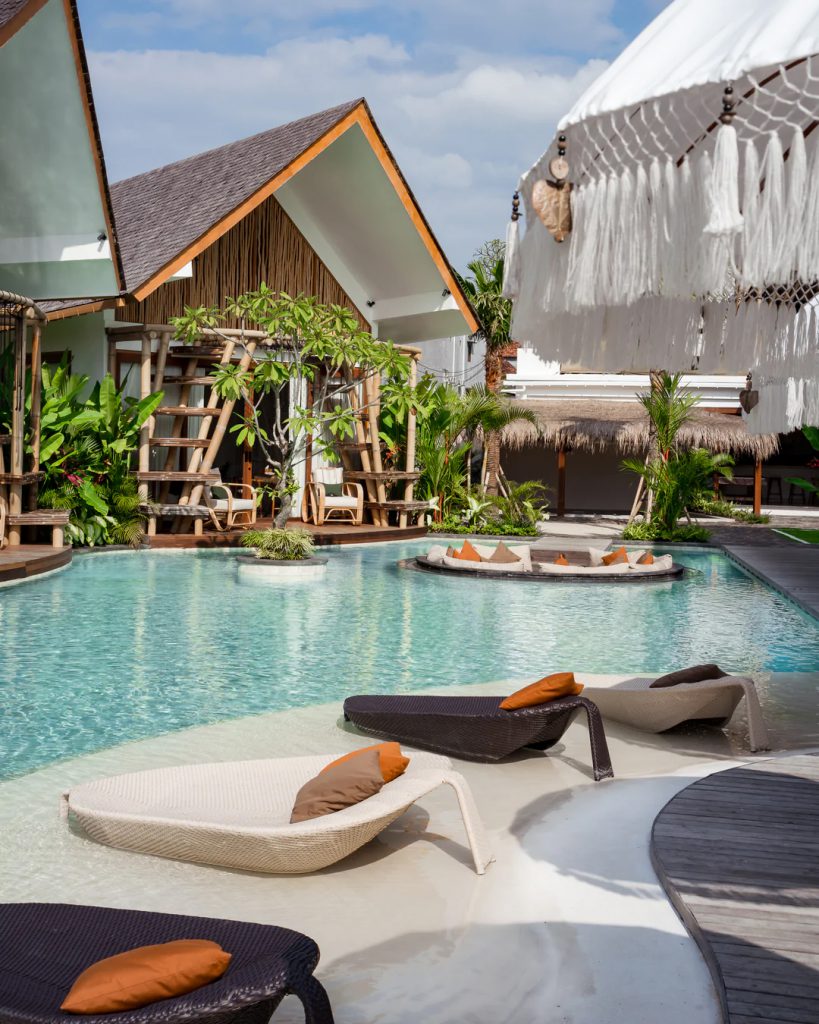 Testimonials
I recently completed the McGuckin Fitness 7-day Bali retreat and had such an amazing time. Beautiful location, great people, amazing food, motivational personal development sessions, massages, recovery and well-planned training sessions so that even though we trained twice a day I was never sore. I highly recommend and can't wait for Bali 2024!
Skye Chapman
---
McGuckin Fitness, Bali Health Retreat, 100% you need to go!!
7 days in a positive environment with other like minded people focusing on their fitness and health.
A great variety of the sessions & using the gym equipment. There was a good balance of training, personal development, own time, food options & social connection. Tailored for all health and fitness levels. Everything organised to the highest level, which took pressure off me and put me at ease.

I highly recommend going on this retreat, it really helped me refocus on my health and fitness goals and was in the perfect location, I will definitely be going back
Carla Poulson
---
I recently was lucky enough to experience the McGuckin fitness Bali retreat and cannot recommend it enough. Barto and Case designed and organised an amazing week which was equally challenging and fun. Surrounding myself with like minded people, with our own different challenges was more rewarding than I ever could have imagined. Sign me up for 2024!
James Stalker
FAQ'S
Is this retreat open to everyone?
Yes. However you must be over the age of 18.

Can I share a room with a friend?
Yes! Duo bookings take priority. Please note each guest must fill out a separate application form and mention the friend in the form so we know you're booking a room together.

Do you have a payment plan?
Yes. You can secure your place with a $500AUD deposit. The balance is then split into 2 payments (6 months & 5 months prior to your retreat start date) Please note, the deposit is non-refundable after 7 days.

Do I have to complete all training sessions?
No. Sessions are not compulsory but they are recommended. We want you to have as much fun as possible and get maximum benefits on your training holiday. We have scheduled a strategic training program to ensure that you get a good blend of stimulus including training sessions, movement, yoga and recovery sessions.
Are flights included?
No. You are responsible for organising your own flights to Bali. Ngurah Rai International Airport, also known as Denpasar International Airport is the airport to arrive to.
Are all of my meals included?
2 main meals per day are included. This consists of a daily breakfast plus lunch or dinner depending on the schedule.
Do I need travel insurance for this retreat?
Yes. Valid travel insurance for your trip to Bali and all experiences is a requirement to attend.

Is there free time on the retreat?
Plenty! We want you going back home feeling refreshed, empowered and ready to tackle the world. The retreat itinerary has a great balance of training, personal development, recovery as well as down time for you to relax, unwind, sit by the pool, get a massage, read a book, go shopping or discover Canggu.
Is drinking/alcohol allowed?
There will be no alcohol within the retreat venue. If you wish to drink outside of the retreat venue the choice is yours. Having said that, to ensure you get the most out of your retreat, we suggest limiting or eliminating alcohol consumption during this week.
JOIN US TO EAT BETTER, FEEL BETTER, LOOK BETTER, PERFORM BETTER & SLEEP BETTER!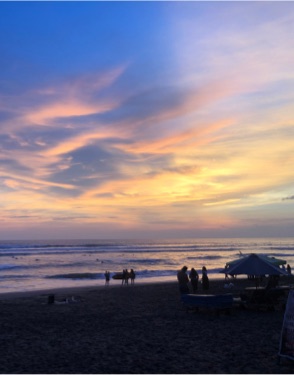 Contact us for more information
Barton & Casey McGuckin
Performance & Nutrition Coaches